Professional, Affordable Websites
Magic City Moments, Inc. has been designing and developing websites since 1996. We have produced beautiful, functional, and found websites for over 120 clients in the Birmingham area. Talk to us. We offer monthly billing, free consultation, and search engine optimization; along with services including content development and photography. We take Visa, MC, & Amex.

Call us at 205.994.2404 or email Jimsey@MagicCityMoments.com.
Together, we're making yours a beautiful site®
Magic City Moments, Inc.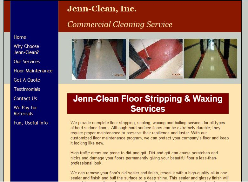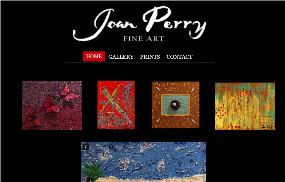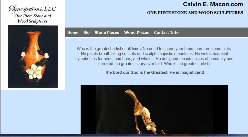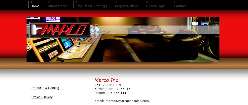 Jimsey Bailey, Magic City Moments has set up two websites for me in the past several years, and I have been more than pleased with her services for development and maintenance of my websites, joanperryconsulting.com and joanperryart.com. She is extremely efficient, dependable, and pleasant with always a quick response to any changes or requests that I have for my websites. I highly recommend her services.
Joan Perry, Advertising/Marketing Consultant
Without the assistance of Jimsey Bailey, I would never have ventured into the world of e-everything. My expertise lies in the field where I play in the dirt, not on the computer. I receive tremendous results which I appreciate, and it is accomplished with little effort on my part.
I highly recommend Ms. Bailey for Website Design, setting up Facebook, Linked In, or any other activity you choose online. She's never jerked me around, has never missed a deadline, and doesn't charge enough for her work. If you have any questions, please contact me.
Libby Rich, Author
Owner, Plant Odyssey
Jimsey is very detailed oriented and has helped make my business website look great. She is wonderful to work with.
Cynthia Marzette, Owner
TheMarzetteRealty.com
My organization hired Jimsey to design and manage our website (www.capisdowntown.com). I also hired her to develop my own site (www.tkthorne.com). She did an excellent job on both for a very reasonable price. Moreover, I found that she was easy to talk to, always responsive to questions or requests and was committed to making our site reflect our mission and goals. Since then, she maintains contact periodically, making sure we understand the changing concepts behind web search principles so we can maximize our outreach, and she has always made herself available to help solve any problems that arise. As we have become friends, I have gotten to know her personally, which has deepened my trust in her expertise, honesty, and reliability.
T.K. Thorne, Speaker & Award-Winning Author
I have been with Magic City Moments, Jimsey Bailey, since 2013. Based on my limited input, she designed for me an exceptionally functional and easy to navigate website. I have received numerous compliments on my website. She makes sure my site is current with the latest web technology, and updates / changes I send her are usually accomplished the same day. Additionally, and of some importance, her prices are very competitive.
Calvin E. Macon, Sculptor
CalvinEMacon.com